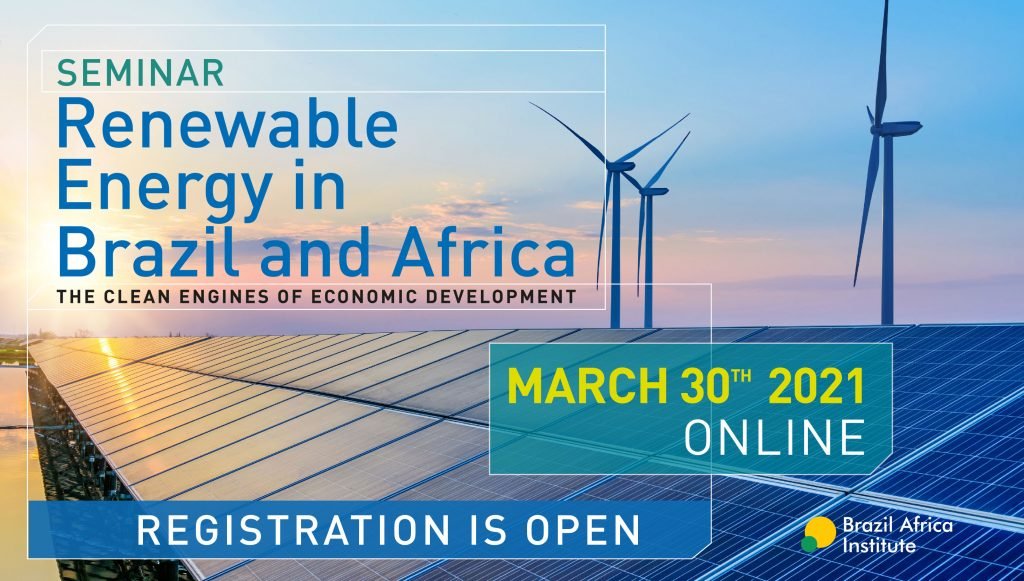 Africa has a great capacity for implementing renewable energy. However, it still faces difficulties for developing projects. This is the issue that NJ Ayuk, CEO of Centurion Law Group and Executive Chairman of African Energy Chamber, will address at the Seminar Renewable Energies in Brazil and Africa: The Clean Engines of Economic Development', carried out by the Brazil Africa Institute (IBRAF).
"Africa has an almost unlimited renewable energy capacity, abundant access to solar, wind, hydro, and geothermal sources; however, except for a few large-scale projects, such potential is not adequately developed. The continent has more than 580 million people without electricity access, and most public utilities, even in Africa's biggest economies, face significant difficulties in providing adequate services", Ayuk analyzes.
According to him, the continent needs to "reach a balance between reaching its energy transition goals and exploiting its natural resources, particularly natural gas, to ramp up power generation, generate jobs, and as a source of revenue".
The Seminar is bringing together a distinguished group of panelists to dig into climate change and the key trends in the energy sector, highlighting the potential for investments and unveiling new technologies.
"I am looking to discuss, among other matters, the balancing of energy transition goals with the growth of energy consumption; the regional connectivity and integration policies in Brazil and African countries; the importance of LNG imports to supply power generation; the structuring and financing of renewable energy projects, and how to make them more attractive to lenders; and the government's involvement both as a regulator and as a partner in PPPs. I am looking forward to joining the world-class panel of speakers at the Seminar to engage in these discussions and look for alternatives and solutions", states NJ Ayuk.
The Seminar will be 100% online and held on March 30th. The programme will focus on the three pillars of sustainable development: environmental, economic and social.
The Seminar is supported by the United Nations Industrial Development Organization (UNIDO), the New Partnership for Africa's Development (NEPAD), the Standard Bank, and the BrazAfric Enterprises.
Registrations and agenda: https://ibraf.org/projects/renewable-energy-seminar/