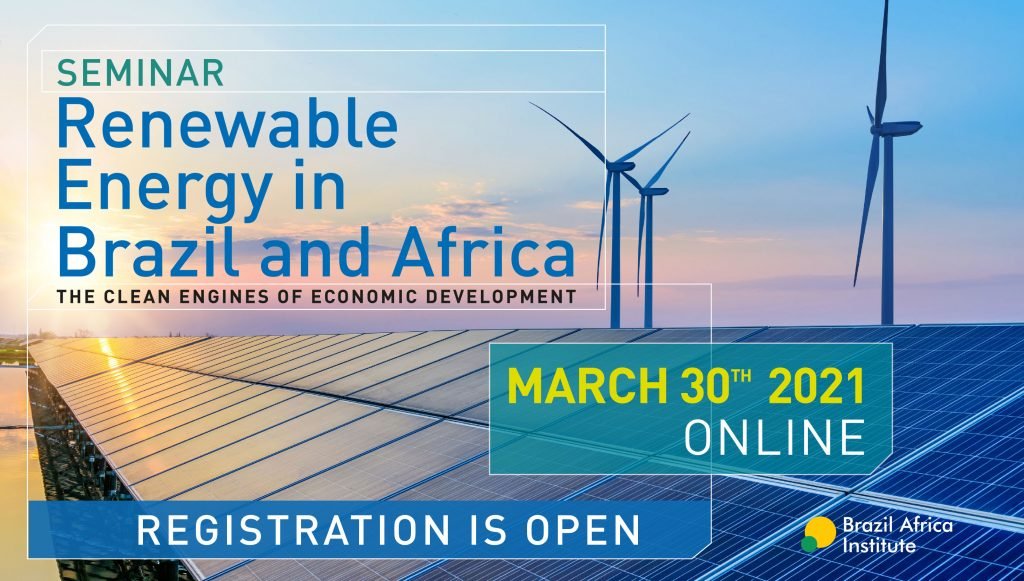 Investing in renewable energy can bring improvements not only for the environment, but also for the social and economic development of the communities involved. This is the discussion that Joseph Nganga, Executive Director of Power and Climate at the Rockefeller Foundation, intends to reinforce at the Seminar Renewable Energies in Brazil and Africa: The Clean Engines of Economic Development, carried out by the Brazil Africa Institute (IBRAF).
"Making low cost, reliable and renewably-powered electricity available to low-income communities is a powerful and necessary way to create jobs, stimulate inclusive growth, and lift communities out of poverty at scale in a climate-smart way" Nganga states.
The Seminar is bringing together a distinguished group of panelists to dig into climate change and the key trends in the energy sector, highlighting the potential for investments and unveiling new technologies.
Joseph Nganga will engage in the panel Renewable Energy for All: Accessibility, Affordability and Social Development. According to him IBRAF's seminar will "explore the essential framework needed to provide renewable energy for all by addressing accessibility, affordability and social development in these communities".
The Seminar will be 100% online and held on March 30th. The programme will focus on the three pillars of sustainable development: environmental, economic and social.
The Seminar is supported by the United Nations Industrial Development Organization (UNIDO), the New Partnership for Africa's Development (NEPAD), the Standard Bank, and the BrazAfric Enterprises.
Registrations and agenda: https://ibraf.org/projects/renewable-energy-seminar/