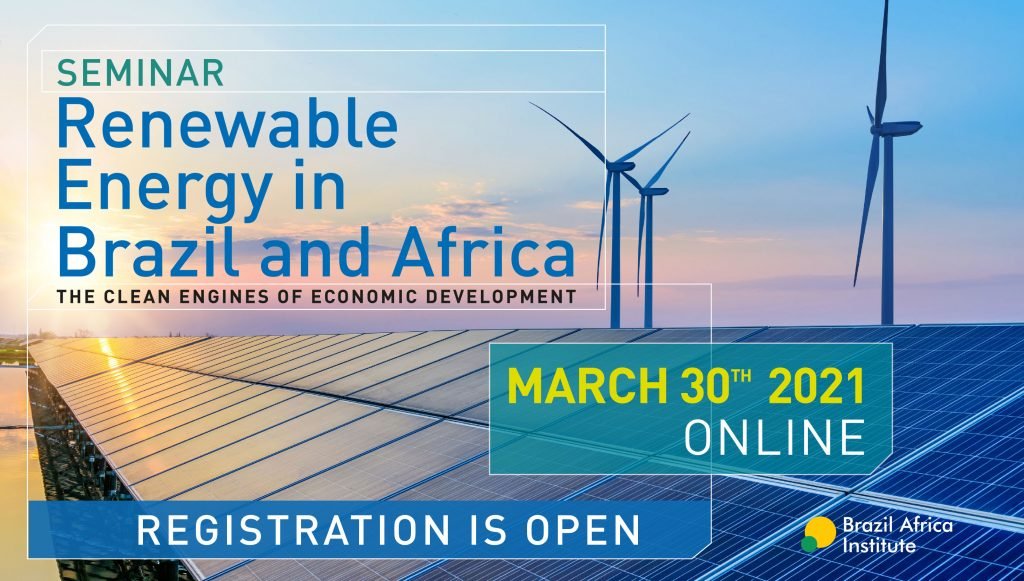 Within the African continent, the use of renewable energies has had a significant impact. In Mozambique, the reality is no different. It is in this context that President of the Lusophone Association of Renewable Energies (ALER, in Portuguese), Miquelina Menezes Julien, will highlight as a speaker in the Seminar Renewable Energies in Brazil and Africa: The Clean Engines of Economic Development", carried out by the Brazil Africa Institute (IBRAF).
"The Seminar is an opportunity to show the importance of renewable energies in Mozambique, that has promoted development in rural areas by increasing access, improving the quality of life for communities. In the case of women having access to energy and water, they have the possibility to look more at themselves and go to school", she explains.
For the President, the event will also be a space to highlight the entity's mission and work. "ALER is a non-profit organization that promotes the use of renewable energy in Portuguese-speaking countries. The Association acts as a facilitator of business opportunities, with support from the private sector and attraction of investment and financing. It also works for the development of national associations in lusophone countries, creating a platform for cooperation and constituting the common voice of renewable energies".
The Seminar is bringing together a distinguished group of panelists to dig into climate change and the key trends in the energy sector, highlighting the potential for investments and unveiling new technologies.
The Seminar will be 100% online and held on March 30th. The programme will focus on the three pillars of sustainable development: environmental, economic and social.
The Seminar is supported by the United Nations Industrial Development Organization (UNIDO), the New Partnership for Africa's Development (NEPAD), the Standard Bank, and the BrazAfric Enterprises.